Ceramics
My ceramic work is inspired by the local landscape and plants surrounding my studio. I use found objects and flowerheads to impress into the clay and mix coloured engobes that relate to the seasons. Every piece is totally unique and I work in small series. Each collection informs the next and my work is continually evolving.
Large Platter, 2015, SOLD
Elliptical vases, 206, SOLD
Coastal Square Vase, 2017
Square and Bottle Vases, 2017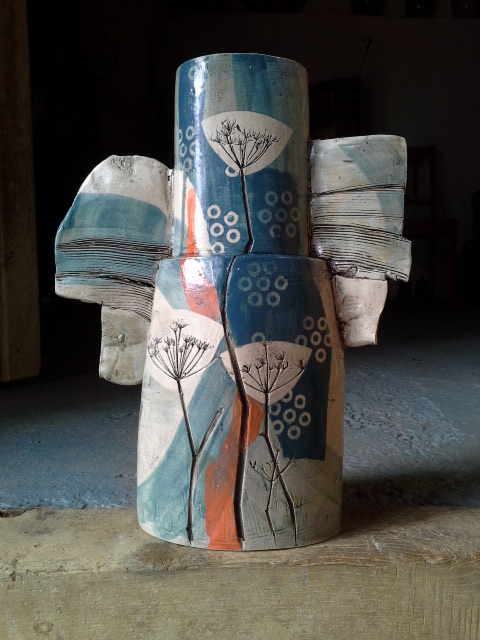 Spring Totem, 2017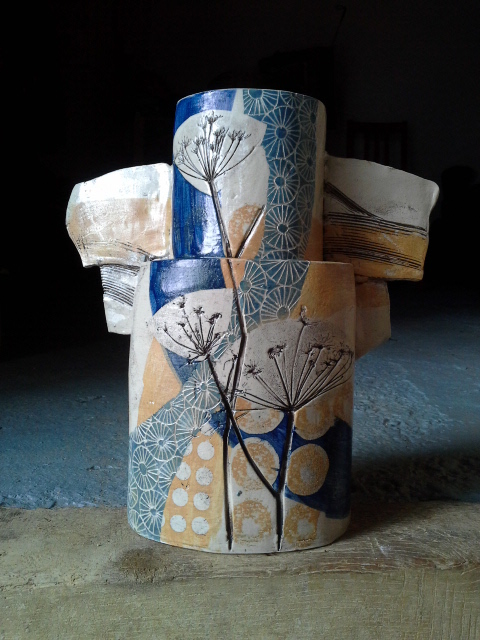 Summer Totem, 2017
Vases, bowls, bottles and platters are all hand made in stoneware clay, decorated with slips and oxides and fired to 1260°c.